American Heart Association Classes Charlotte
Hero CPR offers the following American Heart Association Classes: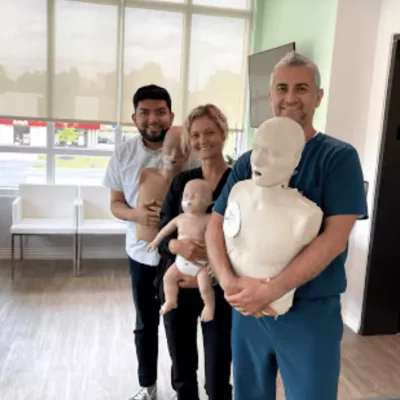 At Hero CPR, our American Heart Association Classes are stress-free, efficient, and fun! We have experienced, knowledgeable instructors who love teaching! Register for one of our AHA courses today!
We offer small classes in a comfortable learning environment. Our professional office is conveniently located in Selwyn Park in Charlotte, NC – we don't teach out of a home or a hotel! Our equipment features automatic, real time feedback to ensure you're 100% confident in your CPR skills.
Looking for private or group American Heart Association classes? Let us know! Hero CPR can come to you for personalized tailored courses that are relevant to your place of business. If interested in a private group training class or having one of our instructors come to your location, please use the contact form below to reach out to us for additional details, pricing, and availability. You can also send an email to [email protected] for inquiries or questions.